Sevtsuk, Andres (2020). Street Commerce: Creating Vibrant Urban Sidewalks
Resum
Sevtsuk, Andres (2020)
Street Commerce: Creating Vibrant Urban Sidewalks
Filadèlfia: University of Pennsylvania Press, 240 p.
Series: The City in the Twenty-First Century
ISBN 9780812252200
Referències
DAMMERT, Lucía (2004). «¿Ciudad sin ciudadanos? Fragmentación, segregación y temor en Santiago». Eure, 30 (91), 87-96. Recuperado de https://www.eure.cl/index.php/eure/
article/view/1282/379.
DELCLÒS-ALIÓ, Xavier y MIRALLES-GUASCH, Carme (2018). «Looking at Barcelona through Jane Jacobs's eyes: Mapping the basic conditions for urban vitality in a Mediterranean conurbation». Land Use Policy, 75, 505-517. https://doi.org/10.1016/j.landusepol.2018.04.026
HAMEL, Sean (2019). «Bangkok Tops Mastercard's Global Destination Cities Index For The Fourth Consecutive Year». Matercard Newsroom. 4 de septiembre de 2019. Purchase, NY. Press. [Consulta: 9 de abril de 2021]. Recuperado de https://www.mastercard.com/news/press/2019/september/bangkok-tops-mastercard-s-global-destination-cities-index-for-the-fourth-consecutive-year/.
INSTITUTO NACIONAL DE ESTADÍSTICA (2018). España en cifras 2018. Madrid: INE. [Consulta: 9 de abril de 2021]. Recuperado de https://www.ine.es/prodyser/espa_cifras/2018/files/assets/common/downloads/publication.pdf.
MÉNDEZ, Ricardo (1997). Geografía económica. La lógica espacial del capitalismo global. Barcelona: Ariel.
MORENO, Carlos (2016). «La ville du quart d'heure: pour un nouveau chrono-urbanisme». La Tribune. 5 de octubre de 2016. Recuperado de https://www.latribune.fr/regions/smart-cities/la-tribune-de-carlos-moreno/la-villedu-quart-d-heure-pour-un-nouveauchrono-urbanisme-604358.html.
SIMÓ, Marta; CASELLAS, Antònia y AVELLANEDA, Pau (2018). «Comercio minorista y peatonalización: evaluación y adaptación en la ciudad costera de Malgrat de Mar (Barcelona)». Anales de geografía de la Universidad Complutense, 38 (1), 219-238. https://doi.org/10.5209/AGUC.60476.
VERA, Ana; CEBOLLADA, Àngel; PÉREZ, Àngels y CASTELLÓ, Marc (2018). «Propuesta metodológica para el estudio del uso y dinámicas del espacio público de las áreas comerciales de los centros urbanos». En: SÁ MARQUES, Teresa; ALONSO LOGROÑO, M. Pilar y SANTOS, Helder (coord.). VIII Jornadas de Geografía Económica: La Geografía de las Redes Económicas y la Geografía Económica en Rede. Livro de Atas. Oporto: Faculdade de Letras da Universidade do Porto, Asociación de Geógrafos Españoles, 181-187. https://doi.org/10.21747/9789898969460/geoa19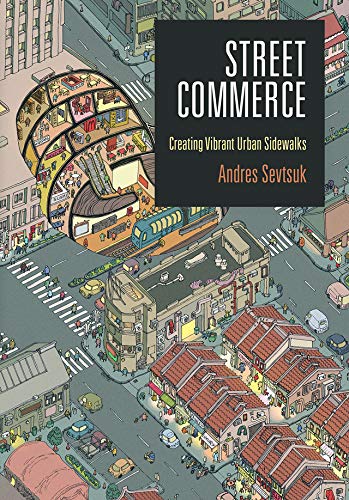 Descàrregues
Les dades de descàrrega encara no estan disponibles.